As with any other breed Boxers need to be groomed on a regular basis to make sure their coats and skin are kept in tip-top condition. They also need to be given regular daily exercise so they remain fit and healthy. Being high energy dogs they are not the best choice for people who lead more sedentary lives because Boxers are extremely demanding when it comes to keeping them well exercised and mentally occupied. On top of this Boxers need to be fed a good quality diet throughout their lives to meet all their nutritional needs.
What about Boxer when they reach their golden years?
When Boxer reach their golden years they do slow down in many ways and they might start showing their age with more grey hairs appearing on their faces and more especially around their muzzles. Apart from a change in their appearance a Boxer personality might change too and this includes on how quick they are to respond to a command or when their names are called. The reason for this is that many older dog's hearing is not as good as it once was. Other changes to watch out for in a Boxer when they reach their senior years include the following:
Their vision might be impaired and their eyes seem cloudy
Their teeth might not be as in good condition which means they may need dental work
Older dogs tend to sleep more during the day and they get up more frequently at night which is often because their cognitive function is not as sharp as it was when they were young which means older dogs are more easily confused
They tend to be less tolerant of loud noises and sounds
Dogs when they are older can be a little fussier about their food so it's important to rethink their diet and to make sure they are getting all the nutrients they need to stay healthy
An older dog's immune system often does not offer them the same protection against illness and infection which puts them more at risk of catching something and why they should see the vet more routinely
An older Boxer might not be so keen to go out for a walk and more especially longer ones
They muscle tone and body condition is not as good as when they were young
Older dogs often suffer from joint problems which can then lead to arthritis so it's well worth investing in a comfy dog bed and ideally one that a Boxer finds easier to get out of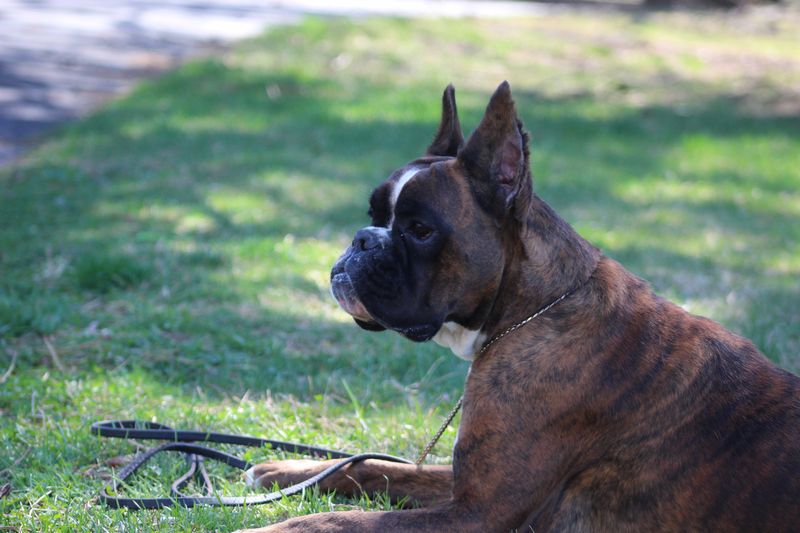 We won't call you, we'll just text or email you. We will not send you unnecessary notices in the future.